At the first meeting a reflexologist takes time for a consultation in which you may answer questions regarding your general health, lifestyle and medical history. This will be followed by the initial reflexology treatment.
The first treatment lasts approximately 50 minutes, plus approximately 20 minutes for the consultation. From this first session the reflexologist assesses and discusses with the client the best course of treatment. This varies with each client. Treatment time may be reduced for children and special cases.
For the session you will be seated in a comfortable reflexology chair, with feet slightly raised. The treatment is soothing and relaxing. After one or two treatments your body may respond in a very definite way. Most people note a sense of well-being and relaxation.
Reassuringly, working on the feet does not tickle! Generally all reflex points on both feet are worked.
It is important to note that reflexology complements orthodox medicine.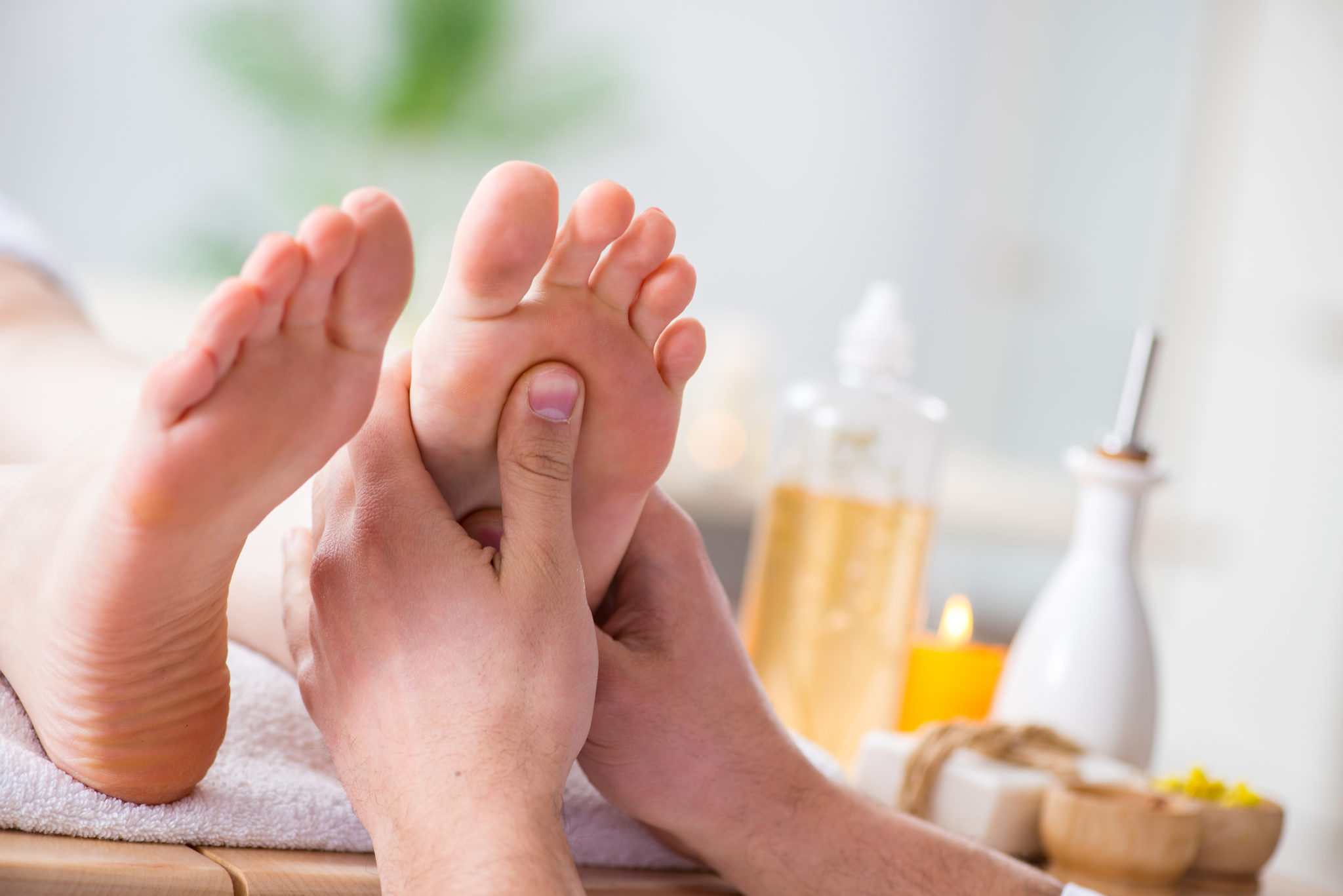 After a treatment
Rest if possible
Drink plenty of water
Avoid alcohol, caffeine and smoking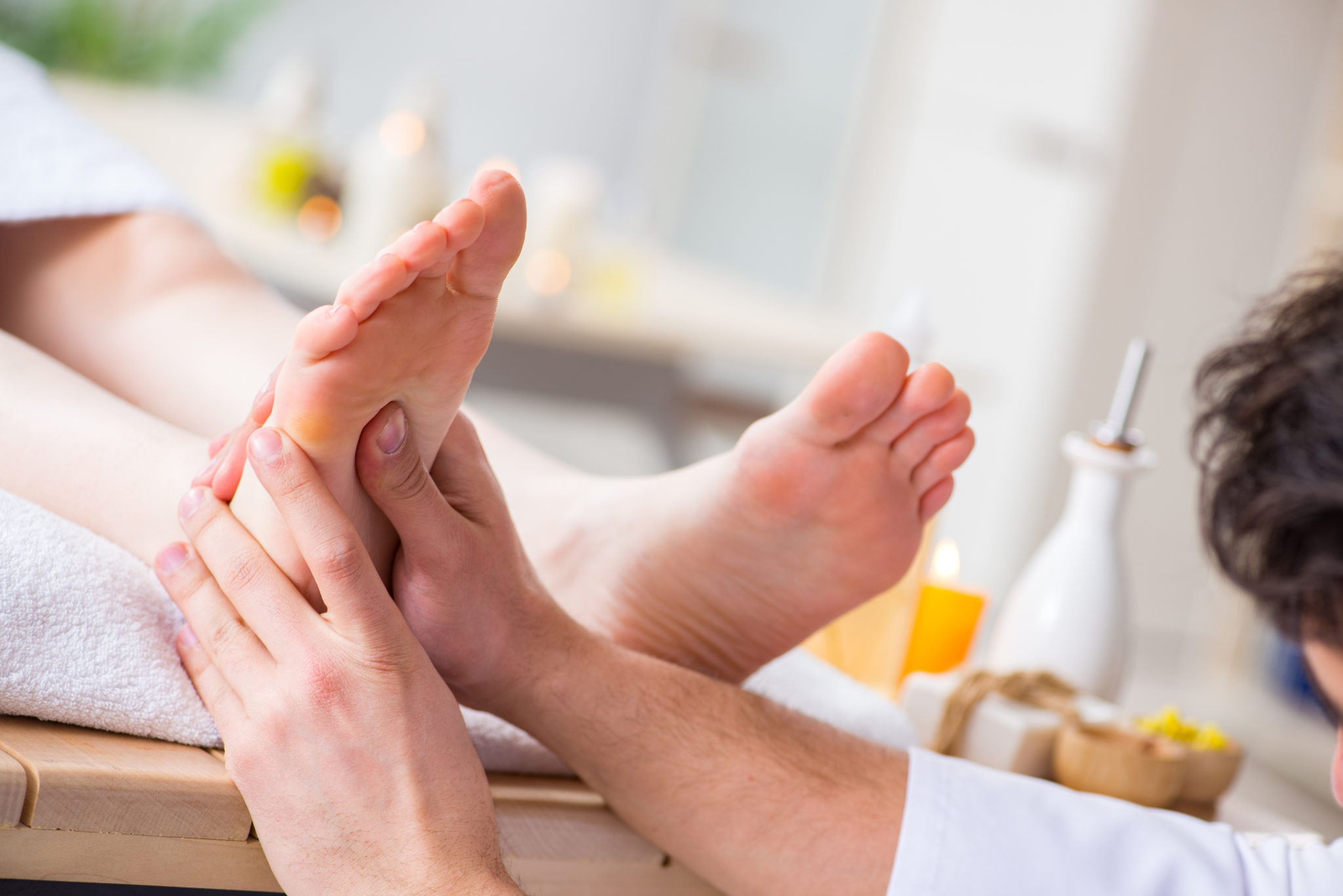 Examples of common complaints that generally respond well are:
– Migraine
– Sleep disorders
– Skin problems
– Ear disorders
– Sinus problems, hay fever, breathing disorders
– Hormonal imbalances / fertility issues
– Back pains, neck pains, sciatica
– Development / learning difficulties
– Overdue birth
– Muscular and joint pain
– Stress related digestive disorders
Reflexology may help:
– reduce stress and anxiety by inducing deep relaxation
– revitalise
– strengthen the immune system
– cleanse the body of toxins and impurities
– improve all circulations
– stimulate endorphin release to relieve pain
– promote improved functioning of all body systems
– speed recovery
The cost-effectiveness and benefit to patients of complementary therapies is becoming appreciated by the Health Service, and the offer of complementary therapies including reflexology is increasingly common. Many hospitals now allow reflexologists onto wards, and some employ them directly.
More doctors are now referring patients to reflexologists and some are employing them within their practices. A large proportion of private health insurance companies may cover reflexology treatment on GP referral.
The use of reflexology before and after surgery seems to speed recovery and shorten the stay in hospital, which benefits the patient and also benefits the hospital, freeing beds more quickly and allowing potentially more patients to be treated.
However you come to approach a reflexologist it is necessary to be confident that the practitioner you choose has been well trained, is insured and is a member of a professional organisation.
The Association of Reflexologists is the largest independent body of reflexologists in the UK, all of whom must be insured and who work to a code of conduct and ethics. All members have been trained to high professional standards and schools accredited by the Association undertake to meet stringent criteria for their courses.