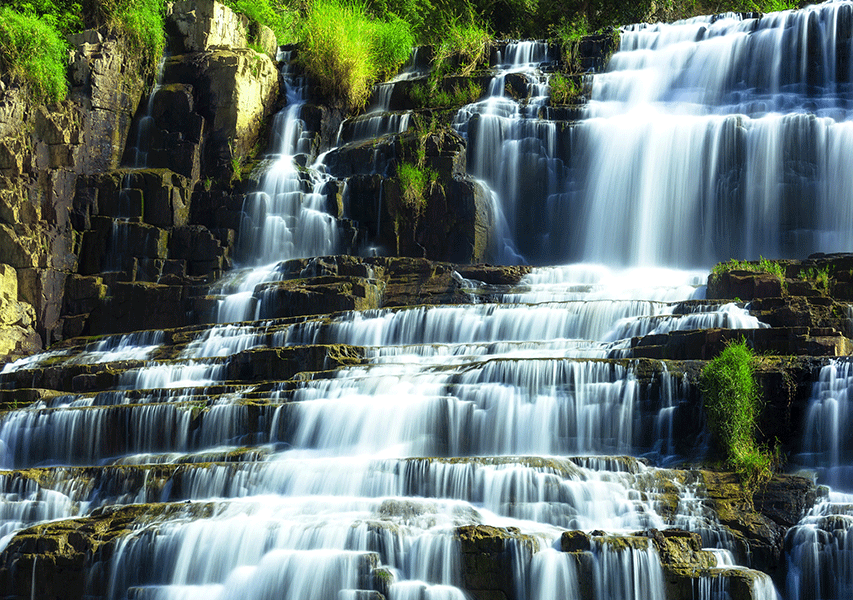 Covid-19
Information for Clients
This outlines the measures I have implemented to reduce the risk of spreading coronavirus (Covid-19)
Adhering to guidelines
I am working within the Government's guidelines, and also those of the NHS and my professional association, the Association of Reflexologists. The AoR Covid-19 Secure Workplace Policy can be read here: https://www.aor.org.uk/secure-workplace-policy/
Health screening
I will be monitoring my own health and deferring treatments if I have COVID-19 or possible symptoms of COVID-19.
I will be asking my clients to defer any treatments if:
They have COVID-19, a temperature or other possible symptoms of Covid-19.
Are clinically extremely vulnerable and shielding.
Anyone in their household has symptoms of COVID-19.
They have been in close contact with someone who has/has had symptoms of COVID-19 in the past 14 days.
They have been contacted by the NHS Test and Trace Service and told to self-isolate.
Should a client contract the virus they must inform the therapist as soon as possible.
Cleaning and hygiene
There will be at least 30 minutes between clients, to allow aeration and cleaning of the room and any equipment. Non-porous surfaces and therapy equipment will be washed and disinfected, and any porous or single-use items, such as towels and couch roll will be replaced. Strict personal hygiene measures will also be adhered to, including regular handwashing/ sanitising.
I shall be wearing a suitable face mask and/or visor throughout your visit.
Maintaining social distancing
Please note that while many treatments involve close contact, I will be observing social distancing measures wherever possible.
New Clients
New client consultations can take place via a telephone or Zoom call rather than face to face if appropriate or preferred, or a consultation form can be emailed to you for completion prior to the visit.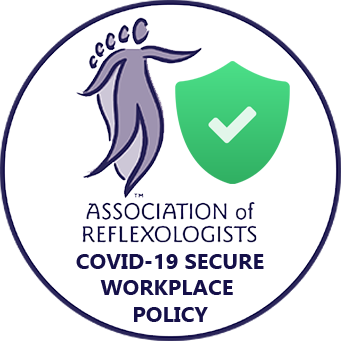 Association of Reflexologists
Covid-19 Secure Workplace Policy –
A sign you can trust.
The Association of Reflexologists was established in 1984 and today it is the foremost aspirational and independent professional association for reflexology in the UK. The letters MAR after a reflexologist's name identifies them as one of our members – a sign that they have met the strictest standards of reflexology practice, they are insured to practise and that they are committed to continually developing their skills and knowledge.
The Association of Reflexologists Covid-19 Secure Workplace Policy Logo is there to offer you assurance that your reflexologist is following Government guidelines and the AoR Covid-19 Secure Workplace Policy for working responsibly and safely during these unprecedented times.
We are all having to change the way we live but even with the adaptations our members will be making we remain confident that you will still receive a wonderful hands on treatment for improved wellbeing. This is a time when our emotional and physical health need some nurturing and support.