Zone face lift is a wonderful facial treatment combining traditional full face reflexology with Japanese facelift massage, using tools such as the jade gua sha sculpting and lifting tool, facial rollers and quartz crystal spheres. Within the course of treatments there are included several hot towel facials. It is being hailed by many as a credible alternative to botox and filler whist offering a transformative journey on the inside too. Clients report feeling rejuvenated and restored.
Developed by award winning reflexologist Ziggie Bergman, Zone Face Lift is a combination of ancient healing techniques, Bergman Method facial reflexology and advanced massage techniques which are used to lift the face, sculpt the jawline, boost collagen, elastin and deprogramme tense facial muscles.
Zone Face Lift – a wonderful new way to naturally age well and to lift both the face and the spirit.
The treatments are customised to each person in order to get the most benefits. You will also be shown techniques you can use daily, and if you take the 12 week course of treatments you will receive a bottle of the award winning Zone Face Lift crystal-infused Elixir oil and a jade Gua Sha tool for home use.
Visible benefits can be seen with a one off treatment but best results are achieved with the course of 12 weekly treatments. It is natural, holistic, non-invasive and can reduce the signs of ageing and increase your general sense of well being.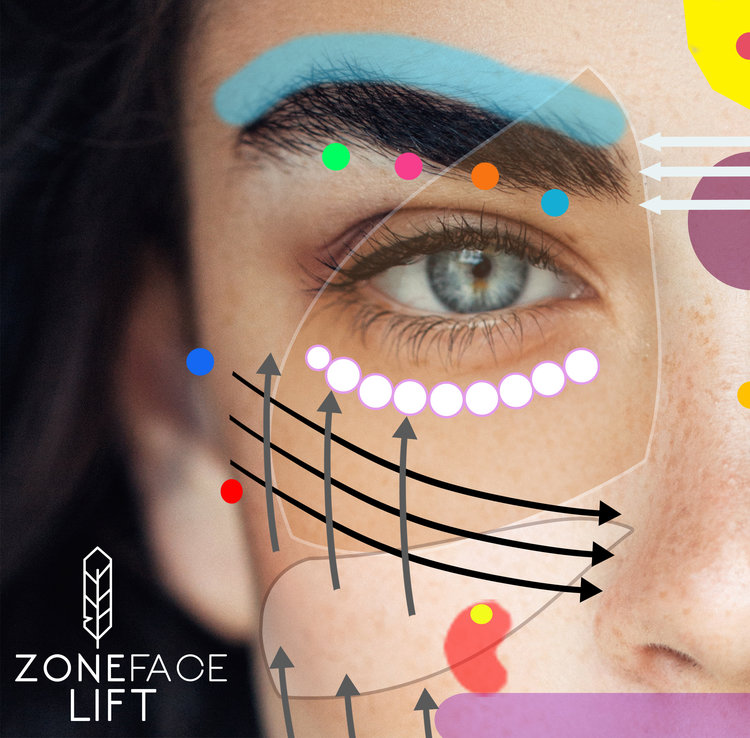 Benefits of Zone Face Lift
Naturally stimulates collagen and elastin
Tightens and plumps sagging skin
Sculpts the jaw and neck line
Smooths out fine lines and wrinkles
Clears the skin and promotes a glowing complexion
Increases oxygen and blood flow
Helps to release emotions held in the face… leaving you looking softer, happier and calmer.
Reduces puffiness
Reduces sinus congestion
Relaxes tight muscles
Offers relief from migraines and headaches
Zone Face Lift can lift your face and your spirit.
Improves wellbeing using traditional facial reflexology
Helps to reduce stress levels, which in turn can relieve many stress related conditions.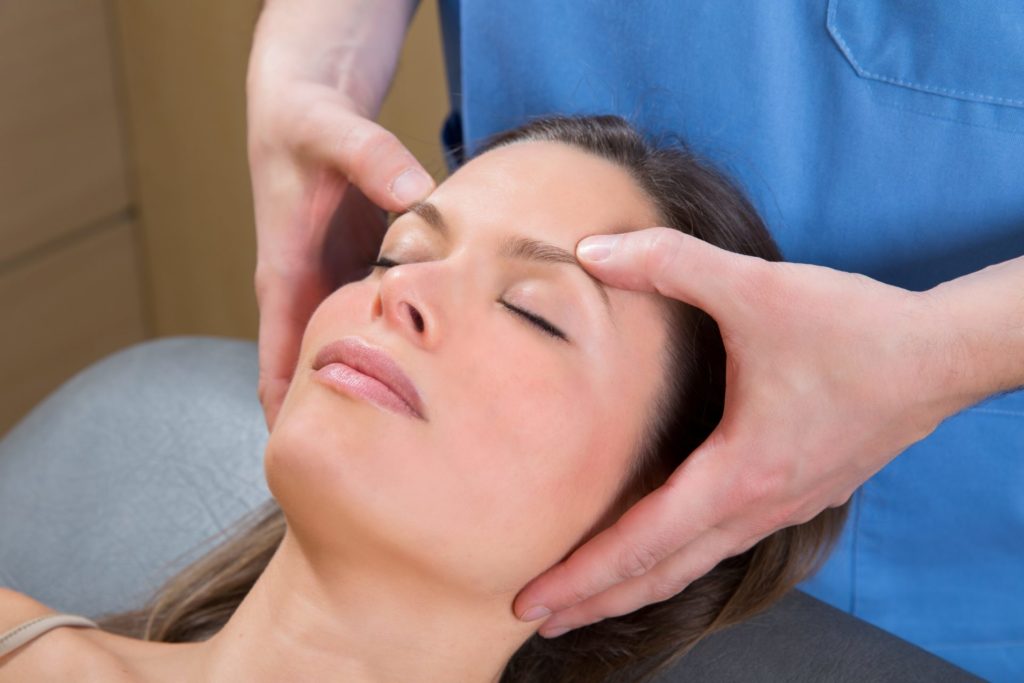 Zone Face Lift treatment sessions
At the first meeting a reflexologist takes time for a consultation in which you may answer questions regarding your general health, lifestyle and medical history. This will be followed by the initial reflexology treatment.
The first treatment lasts approximately 90 minutes, including the consultation. From this first session the reflexologist assesses and discusses with the client the best approach to the treatments, and you will also be shown techniques you can use in your daily routine.
For each session you will be seated in a comfortable reclining reflexology chair. The treatment is soothing and relaxing. After one or two treatments your body may respond in a very definite way. Most people note a sense of well-being and relaxation.
After a treatment
Rest if possible
Drink plenty of water
Avoid alcohol, caffeine and smoking